Talenta is a cloud-based Software as a Service that aims to help small and medium businesses manage their HR processes, from attendance, leave requests, overtime and most importantly: payroll. Talenta encourages efficiency, transparency, and self-sustenance, because we believe that it is through these that a company can grow. We intend to serve more than 10,000 companies in 5 years which means more than 200,000 employees. This is something that we can only achieve with your support. Don't believe us? Why not try us now and see it for yourself?
Talenta applications can be connected to zahir online and zahir accounting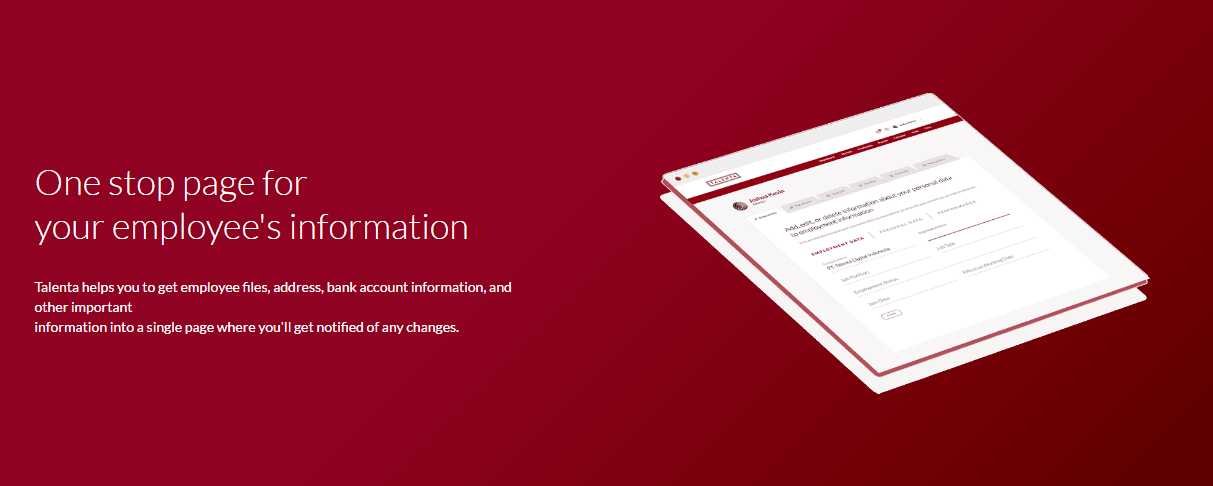 With Talenta you can add and manage employees in your organization effortlessly. All data can be imported using Excel spreadsheets and employees can view their own information. Keep all your employee data neatly organized in Talenta, so you'll never have to dig through pages of spreadsheets again.
Leave management : With Talenta, management of vacation and leave requests was never easier. This feature enables online processing of requests and approval for your team, also track balances and accruals.
Overtime Tracking : Get rid of the hassle of calculating overtime, with this feature you can review, approve or reject overtime request easily.
Integrated with Fingerprint Machines : Flexible, convenient, and accurate. Take back your valuable hours and get time tracking under control. Simply upload your file from your fingerprint machines and see the magic happens.
Using our payroll system it helps you to count all the factors in terms of determining the THP (Take Home Pay) of the employees. We help you to count all the taxes (PPH 21), BPJS Ketenagakerjaan, BPJS Kesehatan, and even your overtime and leave.
Tax Report (Pph 21) : Calculating company taxes and understanding what reports to file can be confusing. It doesn't have to be a marathon, especially when you use Talenta. We help you to count taxes and generate reports for your company, with up-to-date and accurate tax rates. So, less to worry about!
BPJS Report : Talenta always makes it easier for you to manage your business. We help you reduce hours of tedious calculations and paperwork, also maximize the accuracy and efficiency for BPJS calculations, letting you focus on more important, more strategic business operations.
Reimbursement & Expense Management
Make your life easier, track and process reimbursement claims with Talenta, employee reimbursements becomes a seamless process. You can preset spending limits and reduces the turn-around time for processing and reimbursing claims. Say goodbye to messy paperwork because you don't need it anymore.
Here at Talenta, we help you to integrate your current software or system with Talenta. Whether it's importing or exporting data, we will help you analyze and execute the integration seamlessly to make both software works for you.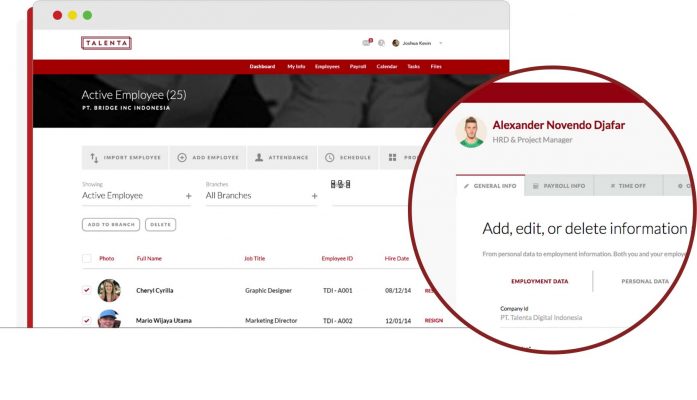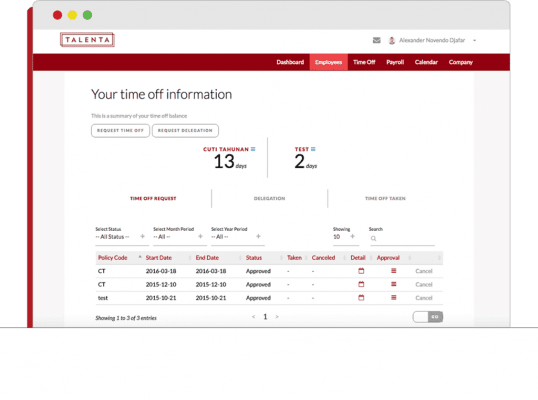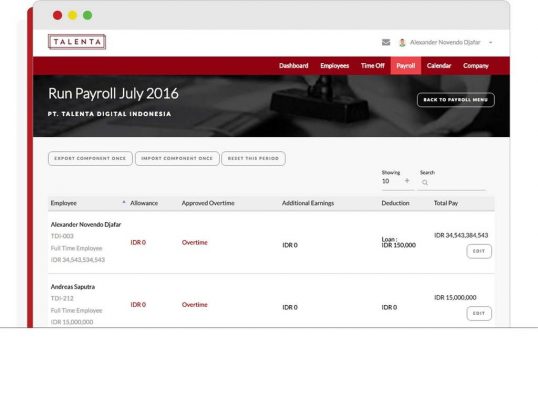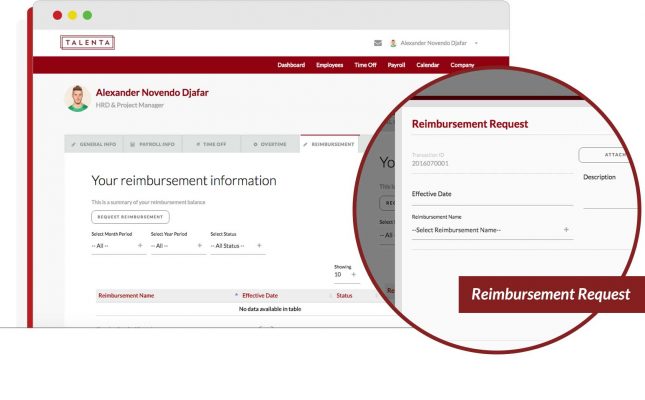 Zahir tidak memberikan layanan yang diberikan oleh pihak vendor connected Apps. Silakan melakukan pengecekan terlebih dahulu pada vendor connected Apps. Ingin software Anda didaftarkan di sini?